Hawaii is one of the most popular tourist destinations in the United States. It is the only state in the US that is made up entirely of islands. This amazing state consists of eight main islands: Niihau, Kauai, Oahu, Maui, Molokai, Lanai, Kahoolawe and the Big Island of Hawaii. In 2016 I was able to see 4 of the Hawaiian islands while on a cruise.  
I'll tell you about How to See 4 Hawaiian Islands in 7 Days, but first…
THE SILVER LINING CHALLENGE:
I have been challenged to write about my "silver lining" during the quarantine. Prior to lock-down I worked 40 hours a week as a paralegal and office manager at a law firm. I live with my 18 year old daughter who is a busy senior in high school. Since the Stay at Home Order was put into place we have been able to spend much more time together. 
Bring on the Fun:
In my initial attempt to be optimistic, we made a list of "quarantine goals" and I planned fun things for us to do together.
We had a "Spa Day" with a special spa breakfast, spa music, foot baths, face masks, hair masks, manicures, pedicures, and a spa lunch.
We had our "Virtual Day Trip to Rome" with Italian music, food, and tours to the Colosseum, Trevi Fountain, and the Vatican Museum. You can read all about that experience  HERE.
One of the cool things we have been able to do together was a 30 Day Yoga Challenge. No matter what happens during the day, we always get together each night to do our yoga.
My Silver Lining: 
I am grateful that we are safe at home, not struggling financially, and we're healthy. However, the thing I am most appreciative of is the quality time I'm getting to spend with my daughter. She plans to join the military so I know the time I have left with her is very limited. These memories that I have been able to create with my daughter during quarantine aren't just a silver lining…. they are pure GOLD for me.
One Last Hurrah:
Months ago we discussed having "one last hurrah" after her graduation with a trip to Greece. Unfortunately, we don't think the government will allow us to travel outside of the United States this summer. I suggested that we should try to travel within the US and support our own economy. Initially I offered California as an alternate option for the Greece trip, and like any skilled negotiating 18 year old, she counter offered with, "What about Hawaii"? (I LITERALLY heard the sound "cha-ching.")
Soooo now we get to spend some quarantine time planning our girls trip to the Hawaiian Islands (while we pray that we will be allowed to fly within the US before she leaves for boot-camp).
The post "How to see 4 Hawaiian Islands in 7 Days" may contain affiliate links. That means if you click and buy, I may receive a small commission (at no cost to you). All opinions are my own and no products were received in exchange for my opinions. Click here to see details of my full disclosure policy.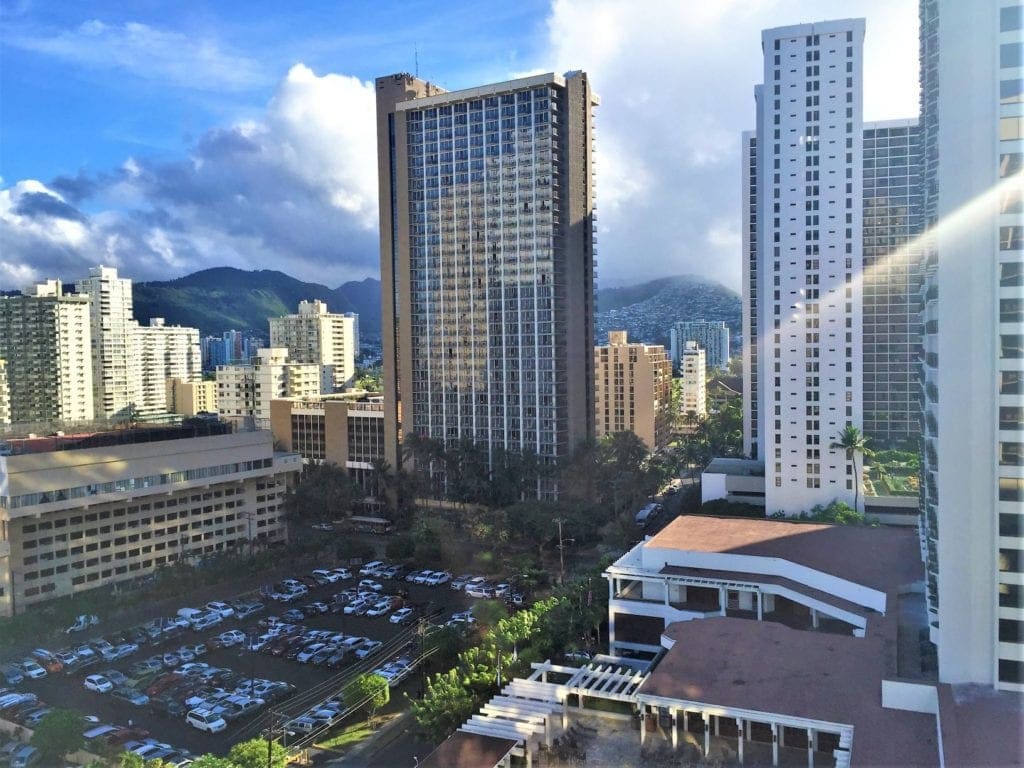 7 Day Hawaiian Islands Cruise
Norwegian Cruise Line's Pride of America ship is a great cruise line that sails around the Hawaiian Islands. The 7 day round trip Honolulu cruise allows you to see 4 different islands. We decided on the cruise because it is too difficult to select just one island. I think it would be a waste of time to keep packing and unpacking if we were to take a smaller plane from one island to the next. By utilizing the cruise option, all of your luggage stays in one place while you get off/on at the different ports to see each Hawaiian Island. 
We haven't selected the excursions we want to experience when we take our "last hurrah" trip, but I will share with you what I saw when I cruised through the Hawaiian Islands in 2016.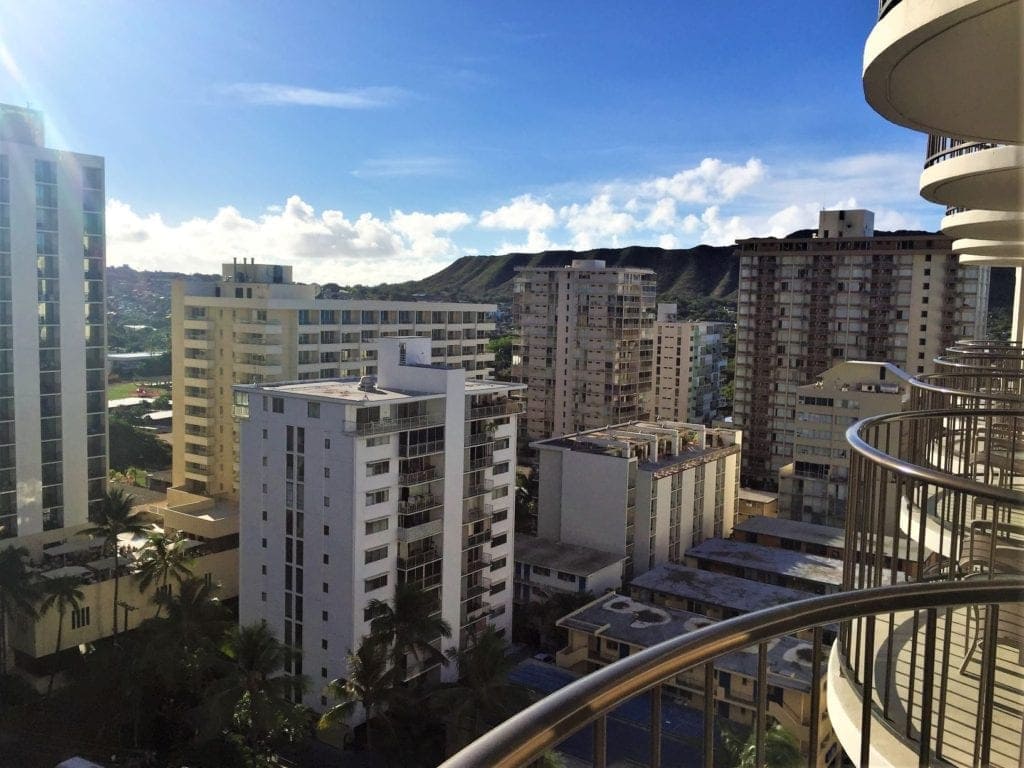 🌴HONOLULU, OAHU (Saturday: Day 1)
The cruise embarks from Honolulu on the island of Oahu on Saturday at 7:00 pm. I would suggest that you fly into Hawaii at LEAST one day early so you can spend some time exploring this island, and just to play it safe in case you have any flight issues that could delay your arrival.
Arriving early means you can visit popular tourist destinations like Waikiki Beach or tour Pearl Harbor. They do offer some excursions that you can buy with the cruise package for Oahu, or you can also just explore on your own. 
🌴 KAHULUI, MAUI (Sunday to Monday: Day 2 and 3)
Your next stop is Kahului, Maui. The cruise ship is in Maui from Sunday to Monday. In Maui, I really enjoyed the Road to Hana excursion.
This came highly recommended by someone I know who lived in Hawaii for a while. The excursion is 9 ½ hours long and is a guided group tour, by van, with various stops along the way. Throughout this tour you will see black sand beaches, waterfalls, mountains, volcanoes, and more.  
Honestly, some of the roads are VERY narrow, and actually kind of scary to travel on, so I was very appreciative to have the tour guide driving to the different locations. I HIGHLY recommend this day trip. Here are pictures of just a few of the places you get to see along the  tour.   
🌴HILO, HAWAII (Tuesday: Day 4)
On Tuesday you spend the day in Hilo, Hawaii. To add some adventure, I decided to do the zipline excursion here. I have gone ziplining a few times, but these were by far the MOST AMAZING views.
On this excursion you get to take part in 8 different ziplines, some of which go over waterfalls and have up close views of volcanoes. This experience was approximately 4 ½ hours long. It ranked #1 out of #52 Activities in Hilo on TripAdvisor and I can see why!
I DEFINITELY recommend this adventure if you like ziplining! (I didn't take my camera on this excursion, because I was strictly enjoying the experience.)
🌴KONA, HAWAII (Wednesday: Day 5)
On Wednesday you spend the day in Khona, Hawaii. I did the Kona Mocha excursion. This 4 ½ hour tour was educational, delicious, and fun! On this group tour you get to sample Kona Joe's award winning coffee and you also get to sample chocolate made in Hawaii. The tour takes you through the entire process from planting to harvesting the beans.
This delicious tour takes you through the entire process from planting to harvesting the beans.
🌴NAWILIWILI, KAUAI (Thursday & Friday: Day 6)
From Thursday to Friday the cruise ship will be at Nāwiliwili, Kaua`i, also known as "The Garden Island". There is a really nice town where you can walk around and go shopping. I did the Luau Kalamaku evening excursion here. 
You HAVE to go to at least one luau while you are in Hawaii! At this luau they had photo opportunities and various outside vendors for shopping before the show started. There was a large buffet with ALL of the traditional Hawaiian foods. It was nice to sample new things for the experience without committing to an entire meal of just one thing.
The show had traditional fire dancers and it was a lot of FUN to watch! This luau and buffet excursion lasted approximately 4 ½ hours.    
On Friday afternoon the cruise ship passes by the Napali Coast and it is an AMAZING photo opportunity!! Seeing those mountains feels very surreal.    
🌴HONOLULU, OAHU (Saturday: Day 7)
The ship returns to Honolulu, Oahu on Saturday at 7:00 AM to disembark. Depending on your flight itinerary you can explore Oahu when you return as well. After the cruise, I went to North Shore and stayed at Turtle Bay Resort for a week. It was an AMAZING resort. I've shared more about Turtle Bay Resort in the post 7 Amazing Things to Do in Oahu, Hawaii. 
There are plenty of other excursion options that Norwegian Cruise line offers. I made my selections based on specific recommendations and my research. If you've read my post about the BEST travel books, then you know the first thing I did was to buy an Eyewitness Travel book about the Hawaiian Islands. When I cruise with my daughter I'm sure we will select different excursions to experience, but I don't see how any adventure in the Hawaiian Islands could be bad. 
Before you book a cruise, check out Cruise Critic to see the reviews so you make an informed decision! 
Wait, aren't the Hawaiian Islands expensive?
Worried that traveling to Hawaii is out of your budget? Check out my friends at We Galavant the Globe who posted information about how to travel to during the Low Season in Hawaii. There is still plenty to see and do, but the cost and tourist traffic will be lower.  
When I traveled to Hawaii in 2016 I used miles from my credit card to pay for the airline tickets so I paid almost NOTHING to fly there. My friend from Wanderfoundus has a great post called How to Fly to Maui for $11.20. Check it out if you would like to learn how to use miles to fly.
Yes, seeing the Hawaiian Islands can be an expensive vacation, but it's definitely worth every penny!   
Looking for more fun things to do in the Hawaiian Islands? Click the banner below to see other AMAZING offers. 
If you liked How to See 4 Hawaiian Islands in 7 Days, you might also like 7 Amazing Things to do in Oahu, Hawaii.
SUBSCRIBE with your email to get notified of new posts. 
Don't forget to SHARE and PIN for later!
LET'S CONNECT: After reading How to See 4 Hawaiian Islands in 7 Days do you think you would take a cruise around Hawaii? Comment below.